Tell us your favorite book!
Do you know a great book that your friends and classmates might like reading? The library would like to know about that book! You can recommend a book for the library to purchase here:

Recommend a book
Thank you for your suggestions.
Staff Picks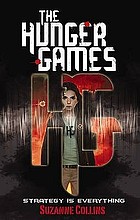 Did The Hunger Games leave you ready for more action? Be sure to read the next two books in the trilogy: Catching Fire and Mockingjay.
(Action, Science Fiction)
---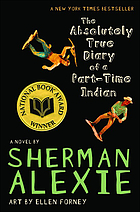 The absolutely true diary of a part-time Indian by Sherman Alexie.
Budding cartoonist Junior leaves his troubled school on the Spokane Indian Reservation to attend an all-white farm town school where the only other Indian is the school mascot. (Humorous, Native American)
---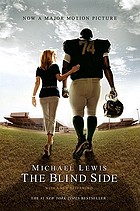 The Blind Side; Evolution of a Game, by Michael Lewis
Follows one young man from his impoverished childhood with a crack-addicted mother, through his discovery of the sport of football, to his rise to become one of the most successful, highly-paid players in the NFL. (Sports, Memoir)
---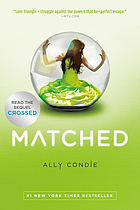 Matched by Allyson Condie
All her life, Cassia has never had a choice. The Society dictates when and how to play, where to work, where to live, what to eat and wear, and most importantly to Cassia, whom to marry. But if she is Matched to Xander, why is she thinking about Ky? (Romance, Science Fiction)
---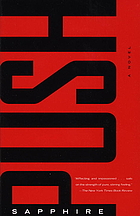 Push, by Sapphire (basis for the movie Precious)
A self-portrait of a black teenage girl, big, fat, unloved, with a father who rapes her and a jealous mother who screams abuse. For Precious, hope appears when a courageous young teacher bullies, cajoles and inspires her to learn to read. (Overcoming Adversity)