Art Films - streaming online!
Browse a rich set of films in the PCC Library's new Art and Architecture collection through Films on Demand.
Art Staff Picks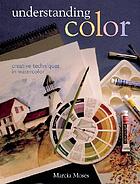 Understanding color
Setting up and expanding your palette, color mixing, dimension, families, schemes and more.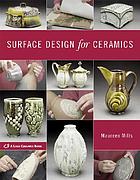 Surface design for ceramics
Open to any page and find a popular technique for embellishing clay.
ART in the PCC Library
Find Sources
Find more! The Library search box is your starting point to find books, ebooks, DVDs, articles, and other materials.
Where Are the Art Books in the Library?
In the libraries on the Cascade, Rock Creek, Sylvania and Southeast campuses, you'll find the art books on the bookshelves labeled 700.
700 Art History
710 Landscaping & area planning
720 Architecture
730 Sculpture, ceramics & metalwork
740 Drawing & decorative arts
750 Painting
760 Graphic arts
770 Photography & computer art
780 Music
Lost? Ask a library staff person to point you in the right direction.